Join Our Small Business Mentoring Program
Subscribe to our monthly business consulting & resource listing. You receive 30 min of on on one business consulting each month along with a free insiders guide & ebook to resources. As we continue to connect with and explore additional business resources and business tools, you will automatically receive the latest information that will help you grow and expand your small business. 
She's Got Goals is all about helping other women achieve their business and personal development goals. We host powerful business workshops where you will learn
how to start your business the right way
how to build both business and personal credit that you can leverage to build wealth for your family and
the multi-trillion dollar secret to Government contracting and how it can help grow your business significantly
To learn more about how we can help you, or if you're interested in having us present to your group, please send us an email or simply call. You can also schedule a 1 on 1 consulting session with one of our business professionals.
So that you'll NEVER MISS free tips, resources, and insights to business and personal development, like us on Facebook and sign up here for our monthly membership for less than $1/day. As a She's Got Goals member, you will receive step by step instructions on setting up and growing your business,  our monthly news letter, access to our member only FB page where you can ask questions and share information, and  a complimentary 30 min 1 on 1 session every month as a member, where you can get direct coaching to successfully achieve your goals.
That's a great value of $720 for less than $1/day. That's how much we believe in you. If you do the work, you will get results.
Interested in Karwanna D. as a Keynote Speaker?
and get in contact.
Contact Us
She's Got Goals
1390 Market St. Suite 200
San Francisco, Ca 94102
Phone 888-694-6446
Email contact@shesgotgoals.com
Office Hours 9-6pm M-F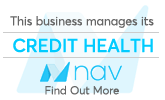 Business Credit
by Nav